At the Law Office of Rebecca J. Carrillo, we are proud to announce our latest award from Texas Lawyer, a subsidiary of Law.com. Our family law firm has been recognized as the San Antonio Best of 2021 Winner, and we could not be more excited.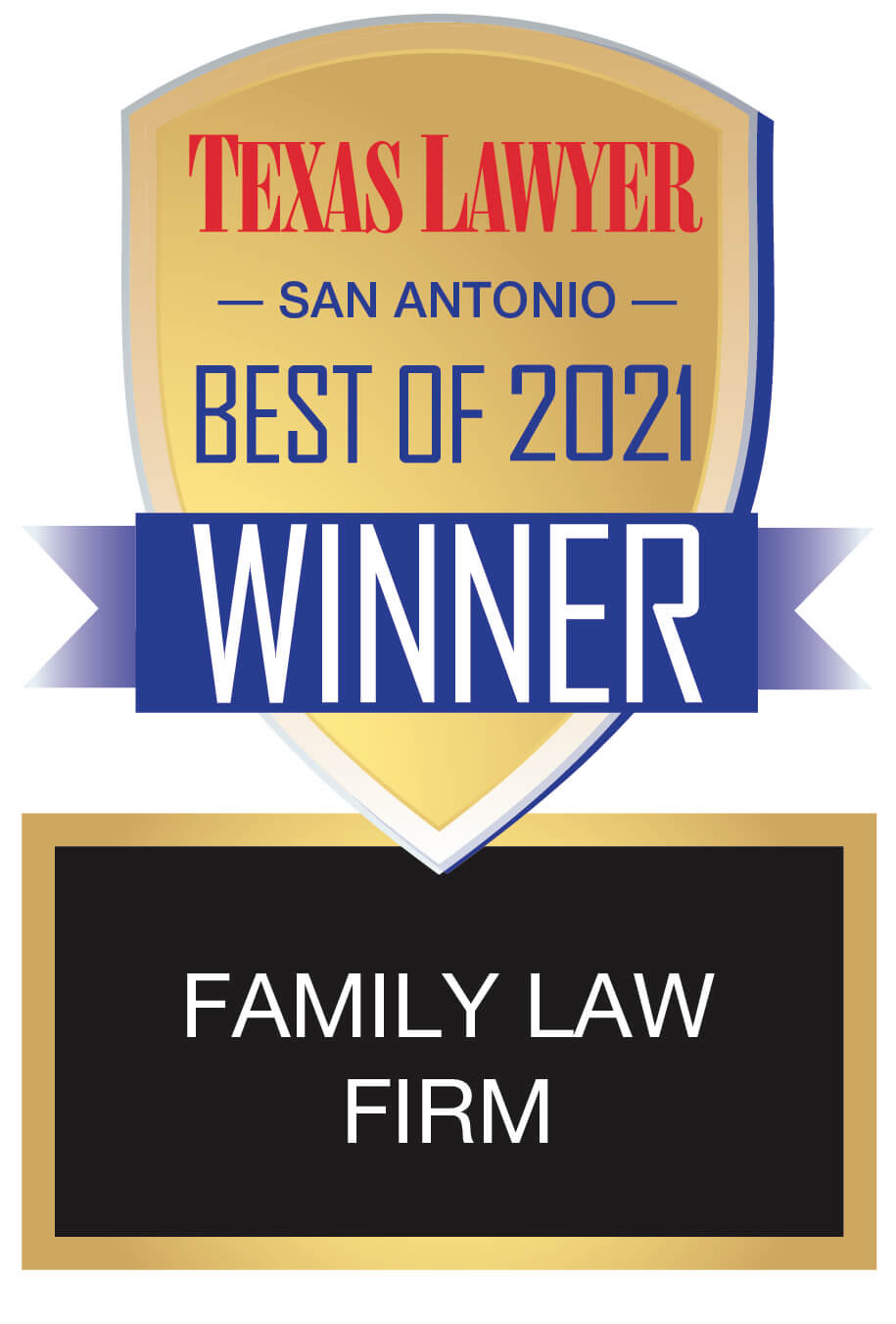 About Best Of Texas Lawyers
Best Of Texas Lawyer was developed to showcase the businesses that stand out among their competitors, and the Law Office of Rebecca J. Carrillo made the cut. Our firm was a top pick off a ballot with several dozen categories, and we are so pleased our peers voted for us.
Texas Lawyer is part of Law.com, an industry-leading media platform delivering news, rankings, reports, and strategies via 18+ online legal publications.
About the Law Office of Rebecca J. Carrillo
The Law Office of Rebecca J. Carrillo is an award-winning family law firm in San Antonio, Texas. Attorney Rebecca Carrillo is a board-certified attorney in family law by the Texas Board of Legal Specialization, and her firm focuses on client-centered representation during difficult times.
We understand that a divorce may not be what you had in mind for your family's future, but we can help you protect what matters most. Our firm has a high success rate handling high net worth divorces, and we create tailored solutions based on your family's needs.
No matter what you're dealing with, you can expect to be treated with compassion, honesty, and respect. That's why we've won awards from Martindale-Hubbell®, Super Lawyers, and now Texas Lawyers.
Our firm is proud to have a 10.0 Superb Avvo Rating, but we would be even more honored by the chance to represent you as a client.
If you are facing any issue related to family law, do not hesitate to call us at (210) 405-6623 or contact us online.